Happiness Quotes– Happiness is a positive emotional state characterized by feelings of joy, contentment, satisfaction, and well-being. It is a subjective experience that varies from person to person and can be influenced by a wide range of factors including genetics, environment, relationships, personal values, and life circumstances.
Happiness is often associated with a sense of purpose, meaning, and fulfillment in life. It is not just the absence of negative emotions such as sadness, anxiety, or stress, but rather a sense of positivity and vitality that enables individuals to enjoy life, engage in activities they find meaningful, and build positive relationships with others.
While happiness can be fleeting and influenced by external factors, research suggests that individuals can cultivate happiness through intentional actions such as practicing gratitude, engaging in activities that bring joy, building positive relationships, and taking care of physical and mental health.
The first International Day of Happiness was celebrated on March 20, 2013, and since then, it has been celebrated annually to promote happiness and well-being for all. The International Day of Happiness is a reminder that happiness is a fundamental human right and an essential component of sustainable development. It encourages people to focus on positive emotions, connections with others and finding joy in life's small moments.#internationaldayofhappiness
Happiness Quotes
"Happiness is not something ready-made. It comes from your own actions." – Dalai Lama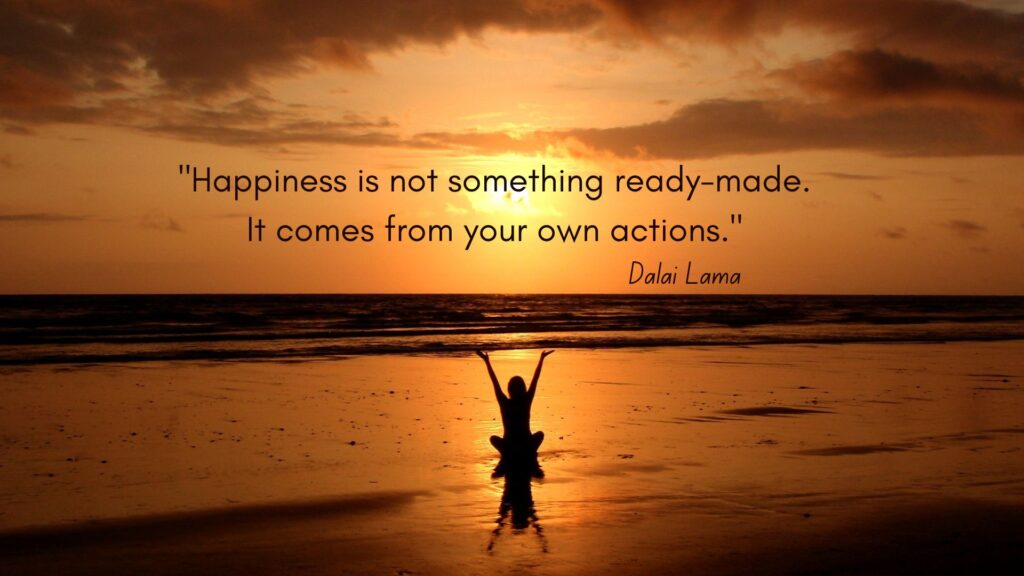 "Happiness is a warm puppy." – Charles M. Schulz
"The greatest happiness you can have is knowing that you do not necessarily require happiness." – William Saroyan
"Happiness is not a goal; it is a by-product." – Eleanor Roosevelt
"Happiness is not in the mere possession of money; it lies in the joy of achievement, in the thrill of creative effort." – Franklin D. Roosevelt
"The only way to find true happiness is to risk being completely cut open." – Chuck Palahniuk
"The happiness of your life depends upon the quality of your thoughts." – Marcus Aurelius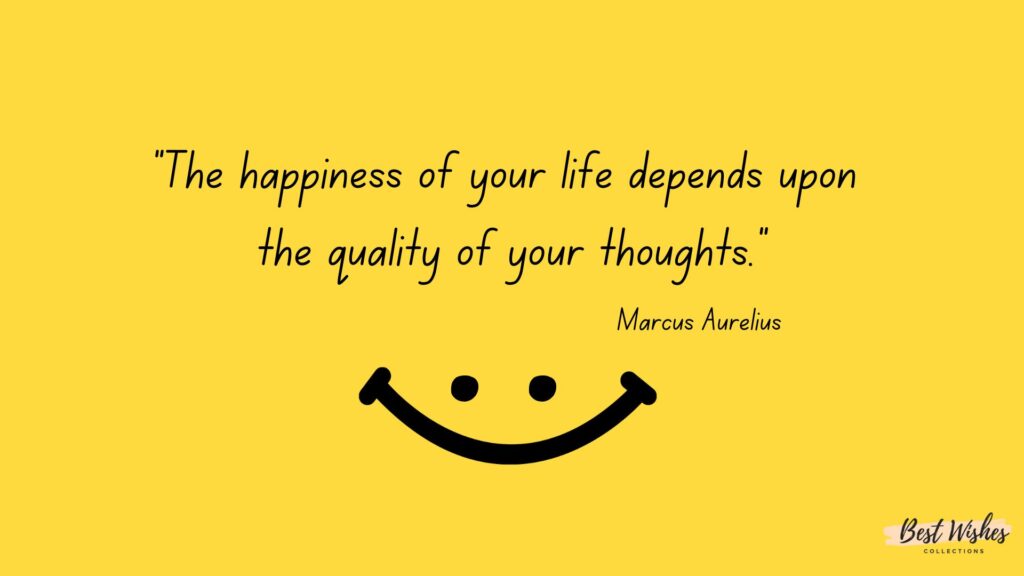 "Happiness is when what you think, what you say, and what you do are in harmony." – Mahatma Gandhi
"Happiness is not something you postpone for the future; it is something you design for the present." – Jim Rohn
"Happiness is not a destination, it's a journey. Happiness is not tomorrow, it is now. Happiness is not a dependency, it is a decision. Happiness is what you are, not what you have." – Zig Ziglar
Favorite Happiness Quotes
"Happiness depends upon ourselves." —Aristotle
"Happiness is when what you think, what you say, and what you do are in harmony." —Mahatma Gandhi
"One of the secrets of a happy life is continuous small treats." —Iris Murdoch
"The only joy in the world is to begin." —Cesare Pavese
"Don't worry. Be happy."
"Happiness is a journey, not a destination." Buddha
"No medicine cures what happiness cannot." -Gabriel García Márquez
"You cannot protect yourself from sadness without protecting yourself from happiness."-Jonathan Safran Foer
"Happiness is a state of mind. It's just according to the way you look at things."- Walt Disney
"Don't underestimate the value of Doing Nothing, of just going along, listening to all the things you can't hear, and not bothering." —Winnie the Pooh
Inspiring Quotes About Happiness
"Since you get more joy out of giving joy to others, you should put a good deal of thought into the happiness that you are able to give." —Eleanor Roosevelt
"Happiness is nothing more than good health and a bad memory." —Albert Schweitzer
"If you want to be happy, set a goal that commands your thoughts, liberates your energy, and inspires your hopes." —Andrew Carnegie
"Happiness is not a station you arrive at, but a manner of traveling." —Margaret Lee Runbeck
"Success is getting what you want. Happiness is wanting what you get." —Dale Carnegie
"The happiness of life is made up of the little charities of a kiss or smile, a kind look, a heartfelt compliment." —Samuel Taylor Coleridge
"Count your age by friends, not years. Count your life by smiles, not tears." ―John Lennon
"All happiness depends on courage and work." ―Honoré de Balzac
If wisdom cannot remove your misery and bring happiness, nothing else can.
Happiness Quotes for Instagram
"Whatever is good for your soul, do that."
"Being happy never goes out of style."
"A little contour and confidence."
"Smile a little more, regret a little less."
"Life is too short for bad vibes."
"Create your own sunshine."
"Be happy, it drives people crazy."
"But first, let me take a selfie."
"Coffee and confidence."
"Smile big, laugh often."
"Be a cupcake in a world of muffins."
"May your coffee be hot and your eyeliner even."
"I need a six-month holiday, twice a year."
"When nothing goes right, go left."
"Look for the magic in every moment."
"Look for the magic in every moment."
"She was simple like quantum physics."
"Do whatever makes you happiest."
"Keep your heels, head, and standards high."
Quotes For Instagram Selfies
"I'd like to stay here for a while and go wild." – Maïa Vidal
"You may say I'm a dreamer, but I'm not the only one." – John Lennon
"Every little thing is gonna be alright!" – Bob Marley
"All you need is love." – John Lennon
"Work it, make it, do it, makes us: harder, better, faster, stronger" – Daft Punk
"I am beautiful, no matter what they say. Words can't bring me down." – Christina Aguilera
"Gonna love me, no, I don't need anybody else." – Hailee Steinfeld
"We're happy, free, confused, and lonely at the same time." – Taylor Swift
"If I fall for you, would you fall too?" – Ed Sheeran
"Some call it arrogant I call it confidence." – Beyoncé
"When it comes to me I wouldn't wanna be anybody else." – Selena Gomez & The Scene
"We ain't picture perfect but we worth the picture still." – J. Col
"Find me where the wild things are." – Alessia Cara
Quotes on Happiness in Life
"Happiness is not the absence of problems, it's the ability to deal with them." ―Steve Maraboli
"Whoever is happy will make others happy." ―Anne Frank
"The power of finding beauty in the humblest things makes home happy and life lovely." —Louisa May Alcott
"There is only one way to happiness and that is to cease worrying about things which are beyond the power or our will. " ―Epictetus
"There is only one way to happiness and that is to cease worrying about things which are beyond the power or our will. " ―Epictetus
"The secret of happiness is not in doing what one likes, but in liking what one does." ―J.M. Barrie
"You must be the best judge of your own happiness." ―Jane Austen
"Happiness is only real when shared." ―Christopher McCandless
If you follow fun, misery follows you. If you follow knowledge, happiness follows you.
The magic is that a person who wants nothing will receive everything. Happiness is hidden by our wants.
The real worship, the real prayer to God is to create happiness in others.
For more Images-Click Here