September 15 is celebrated as Happy Engineer's Day in India. Engineer's Day is celebrated every year as a remarkable tribute to the greatest Indian Engineer Bharat Ratna Visvesvaraya. M Visvesvaraya received India's Prestigious Award Bharat Ratna in the year 1955 for his contribution in the field of Engineering.
We build the world (Civil Engineer)We build the magic world (Computer Engineer)
We connect the world (Electronics and Communication Engineer)
We are the powers of the world (Electrical Engineer)
We move the world (Mechanical Engineer)
Happy Engineers Day 2020
To celebrate this day and wish your friends here is a list of messages, quotes, images, and wishes that you can share with them.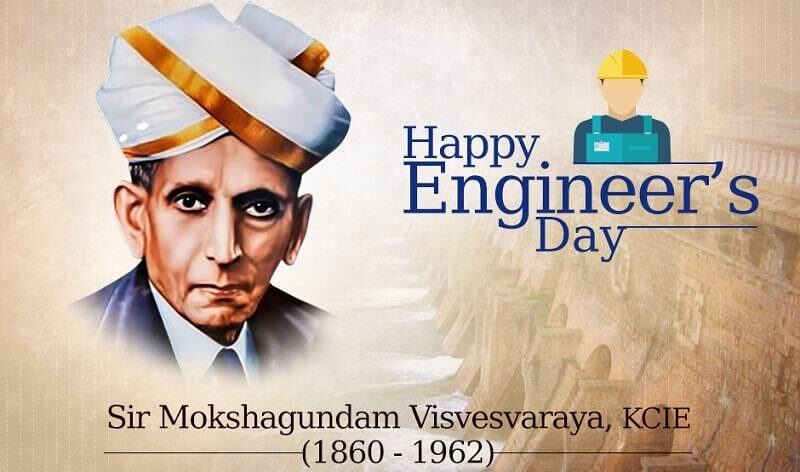 Happy Engineer's Day Wishes
4 yrs
40 subjects
400 experiments
4000 assignments
40000 hours
A normal human CANNOT do it.
Those superheroes are called
'ENGINEERING STUDENTS'
Happy Engineer's Day
Everybody says Engineering is so easy that it is just like walking in a park
But only Engineers know that park is called Jurassic Park
Happy Engineers Day!!!!
I can write 70 words per minute but I cant read my own handwriting.
I spend more time with my teachers than with my family.
I know the Euler's theorem but not my shirt size.
I have no life and can prove it mathematically.
I can translate English into binary.
Happy Engineers Day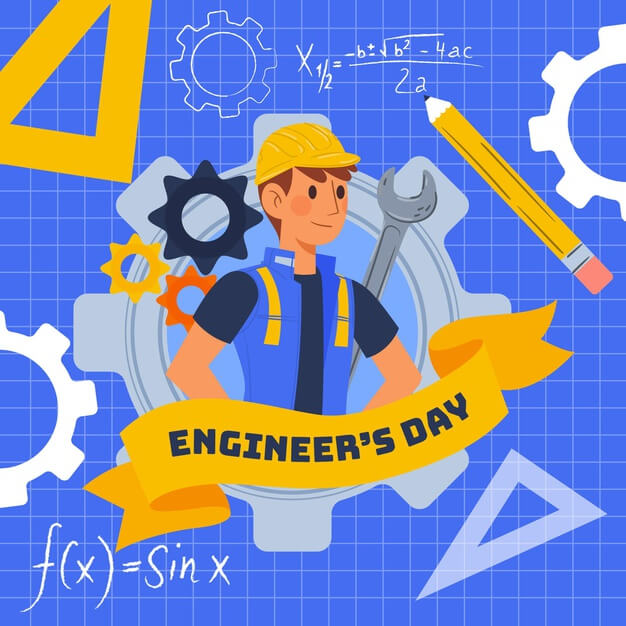 Newton Asked How To Write 4 Between 5
Pharmacy Students: Good Joke
M.B.A. Students: Impossible
Engineering Students: F(IV)E
Engineers R.O.C.K.
Happy Engineer's Day 2020
Firstly I would like to thank Google for allowing me to copy and paste and secondly to the Xerox machines. Happy Engineer's Day.
Engineer's Day Quotes

Science is about knowing; engineering is about doing. — Henry Petroski, American engineer
Software is a great combination between artistry and engineering. — Bill Gates, Co-founder of Microsoft
One Man's "Magic" Is Another Man's Engineering. "Supernatural" Is A Null Word. ― Robert A. Heinlein

At Its Heart, Engineering Is About Using Science To Find Creative, Practical Solutions. It Is A Noble Profession. — Queen Elizabeth II
Funny Messages on Engineers
Newton Asked How to Write 4 between 5
Pharma student : Good Joke
M.BA. student : Impossible
Engineer student : F(IV)E
Engineers R.O.C.K.
Happy Engineers Day buddie
If you throw a stone at a busy road in India, it will either hit a dog or an engineer. Jokes apart, wishing you Happy Engineers' Day !!!
You can be a Doctor and save lives.

You can be a Lawyer and defend lives.

You can be a Soldier and protect lives.

But why to play with others lives?

So we simply became engineers to screw up our own lives.

Happy Engineers Day!!!!
Engineering Fact : We Don't Need A Girlfriend. Our Assignments Irritate Us Every Day. That's Enough – Happy Engineers Day
We Are Cheaters, But We Don't Cheat Humanity.
We Hate Study, But We Love Technology.
We Flirt With Flirters, But We Are Lovers.
Happy Engineers Day.
Happy Engineer's Day Images