Rabindranath Tagore (Bengali: রবীন্দ্রনাথ ঠাকুর), popularly called "Kabiguru", was born on May 7, 1861, in the city of Kolkata (Calcutta), at 6 Dwarkanath Tagore Lane, Jorasanko Thakur Bari. He was a famous poet, philosopher, and artist. He has written many stories, novels, poems, and dramas. He was the first Asian to win Nobel Prize in Literature in the year 1913.
Most Inspiring Quotes By Rabindranath Tagore
Here are some rare & most inspiring Quotes by Rabindranath Tagore that will change Your Life's Perspective.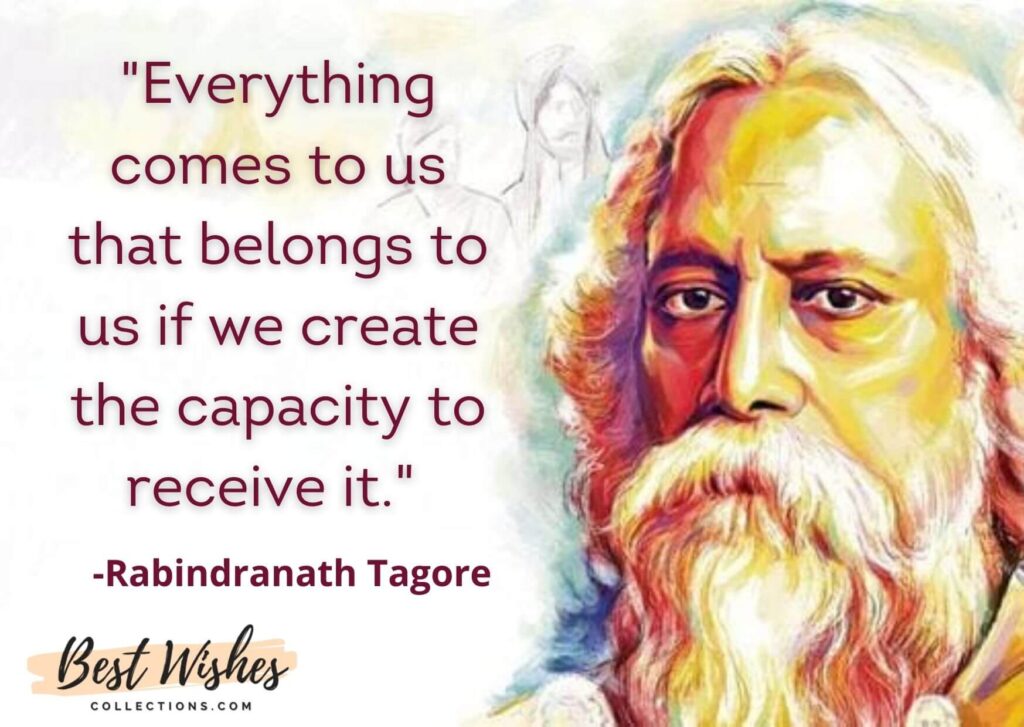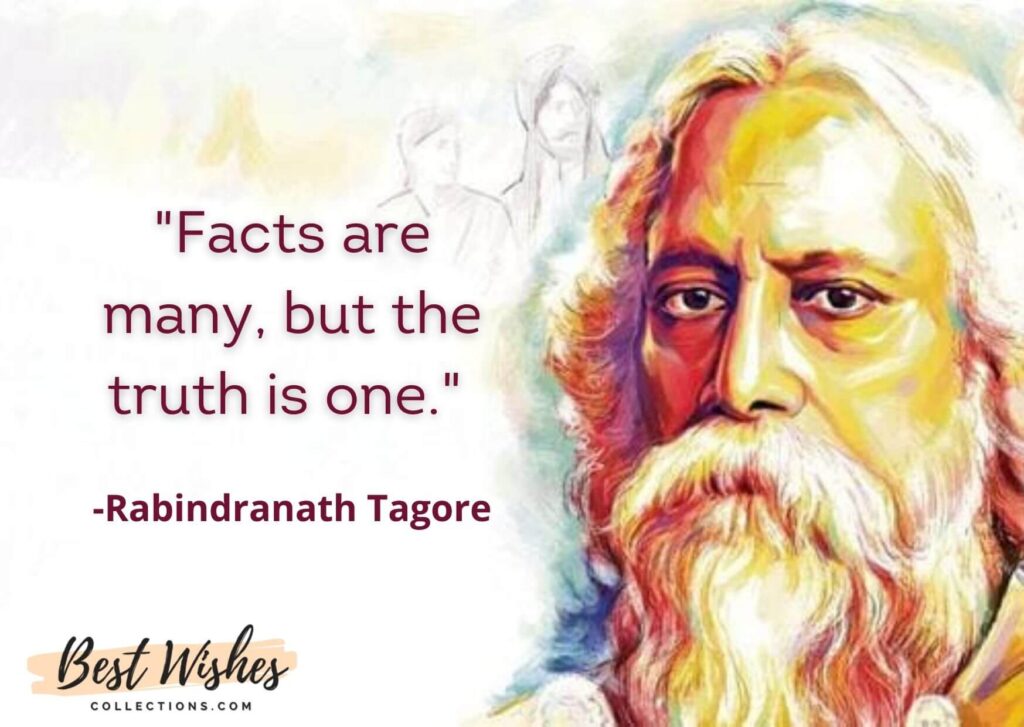 "Faith is the bird that feels the light when the dawn is still dark."
"By plucking her petals, you do not gather the beauty of the flower. "
"Every child comes with the message that God is not yet discouraged by man."
"I slept and dreamt that life was a joy. I awoke and saw that life was service. I acted and behold, service was a joy."
"Let your life lightly dance on the edges of Time like dew on the tip of a leaf."
"Depth of friendship does not depend on the length of acquaintance."
"Don't limit a child to your own learning, for he was born at another time."
"If you shut the door to all errors, the truth will be shut out."
"Life is given to us, we earn it by giving it."
"He who is too busy doing good finds no time to be good."
"Those who own much have much to fear."
"A mind all logic is like a knife all blade."
"It is very simple to be happy, but it is very difficult to be simple."
"The butterfly counts not months but moments, and has time enough."
"Death is not extinguishing the light; it is only putting out the lamp because the dawn has come."― Rabindranath Tagore"
"We read the world wrong and say that it deceives us."
Men are cruel, but Man is kind. "― Rabindranath Tagore
Beauty is simply reality seen with the eyes of love" ― Rabindranath Tagore Quotes
By plucking her petals you do not gather the beauty of the flower
Don't Miss to Read
Rabindranath Tagore Poems
Rabindranath Tagore much-acclaimed work was 'Gitanjali', which was first published in 1910 and later translated and published into English in 1912, won him the prestigious Nobel Prize in Literature in 1913 for "his profoundly sensitive, fresh and beautiful verse,
song I came to sing
remains unsung to this day.
I have spent my days in stringing
and in unstringing my instrument.
The time has not come true,
the words have not been rightly set;
only there is the agony
of wishing in my heart…..
I have not seen his face,
nor have I listened to his voice;
only I have heard his gentle footsteps
from the road before my house…..
But the lamp has not been lit
and I cannot ask him into my house;
I live in the hope of meeting with him;
but this meeting is not yet.
The night is black and the forest has no end;
a million people thread it in a million ways.
We have trysts to keep in the darkness, but where
or with whom – of that we are unaware.
But we have this faith – that a lifetime's bliss
will appear any minute, with a smile upon its lips.
Scents, touches, sounds, snatches of songs
brush us, pass us, give us delightful shocks.
Then peradventure there's a flash of lightning:
whomever I see that instant I fall in love with.
I call that person and cry: `This life is blest!
for your sake such miles have I traversed!'
All those others who came close and moved off
in the darkness – I don't know if they exist or not.