Quotes by Maharishi Valmiki-Valmiki, the renowned author of the Sanskrit epic Ramayana is regarded as the 'first poet of the Sanskrit scriptures. His birthday is celebrated as Valmiki Jayanti. Valmiki Jayanti is celebrated on the full moon day of the Shukla Paksha in the Ashwin month. On his birthday, devotees are provided with free food, prayers are recited in the form of an aarti, and Shobha yatras are held. Valmiki was named Agni Sharma at birth and was renamed Valmiki later in life.
Inspiring Quotes by Maharishi Valmiki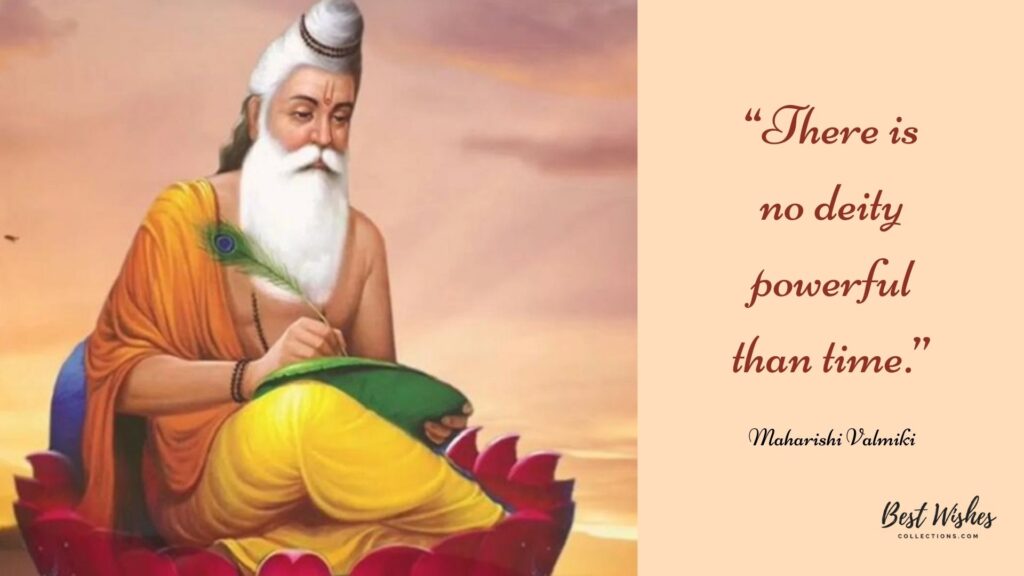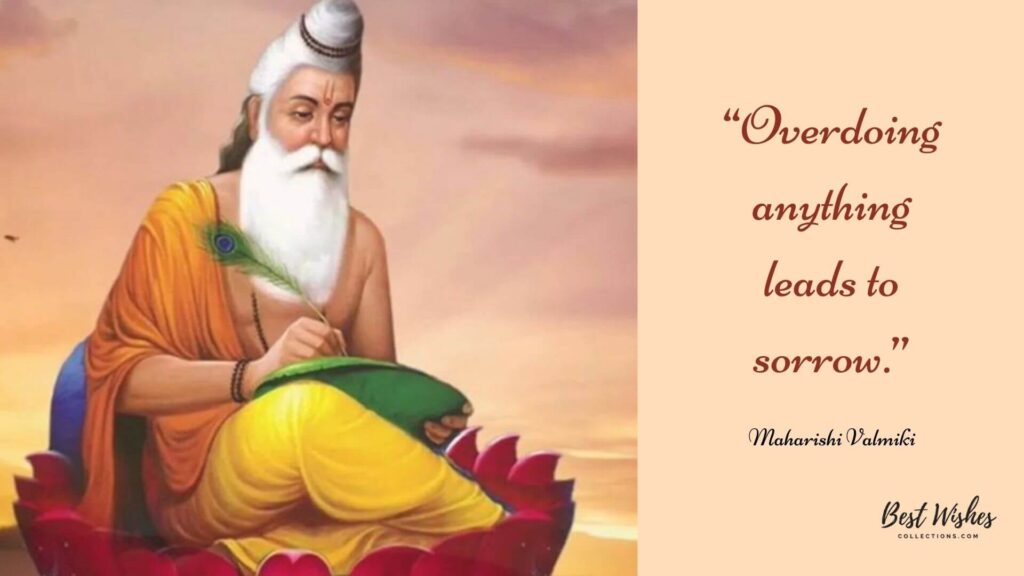 "In a world where we are accustomed to rivalries over possession, authority, and borders, and people clashing over the issue, 'Ours' or 'Mine, not yours' it is rather strange to find two people debating whose the kingdom is not, and asserting: 'Yours, not mine."
"Truth controls this world and dharma is rooted in truth."
Final Words-I Hope you like reading Quotes by Maharishi Valmiki Also, If you've found it useful, please download and share it with your family and friends on social media.
If you like these quotes, feel free to pin them on Pinterest and share them around! Happy reading! Thanking you for visiting our bestwishescollections, for more updates on thoughts and quotes, please visit regularly for more updates.
Please Do Follow us on Facebook and also you can follow bestwishescollections on Instagram
Related Articles-
Rabindranath Ji Quotes & Messages
Mahatma Gandhi Quotes on Simple living Theory