International Internet Day is celebrated on Oct. 29 every year to honor one of the greatest inventions of history, the internet. Here are some quotes about the internet that would help you understand the significance of the great invention: courtesy.
Internet Day Quotes
We are all now connected by the Internet, like neurons in a giant brain. Stephen Hawking
The Internet is becoming the town square for the global village of tomorrow. Bill Gates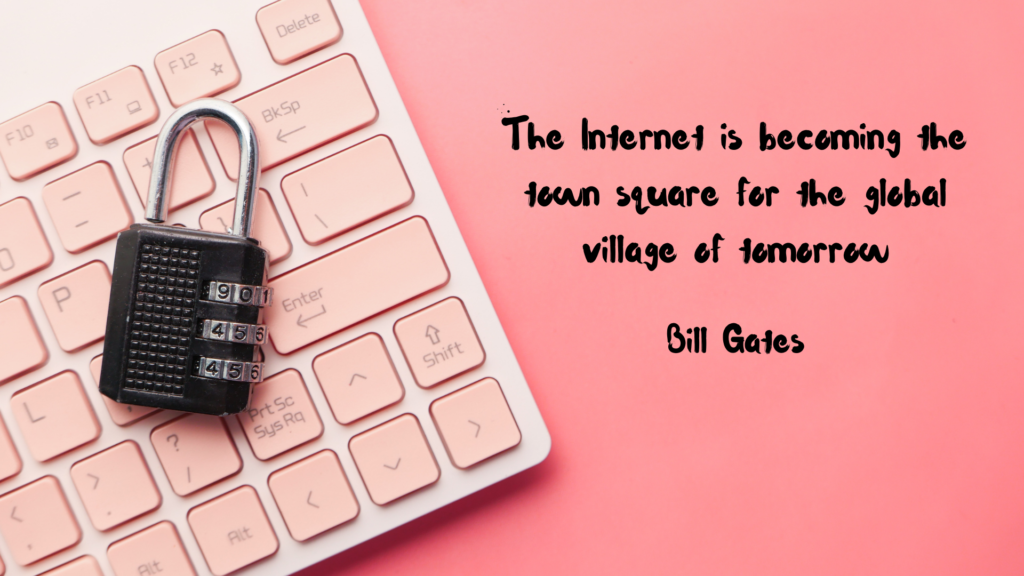 The Internet has brought communities across the globe closer together through instant communication."-Mike Fitzpatrick
"The internet could be a very positive step towards education, organization, and participation in a meaningful society."-Noam Chomsky
"Getting information off the Internet is like taking a drink from a fire hydrant."Mitch Kapor
"The Internet gave us access to everything, but it also gave everything access to us."-James Veitch
"The Internet is the most important single development in the history of human communication since the invention of call waiting."-Dave Barry
"Access to computers and the Internet has become a basic need for education in our society."Kent Conrad
"The internet is like alcohol in some sense. It accentuates what you would do anyway. If you want to be a loner, you can be more alone. If you want to connect, it makes it easier to connect."-Esther Dyson
"I have an almost religious zeal, not for technology per se, but for the Internet which is for me, the nervous system of mother Earth, which I see as a living."-Dan Millman
The internet is a great way to get on the net. Bob Dole
The Internet is so big, so powerful, and pointless that for some people it is a complete substitute for life. Andrew Brown
Privacy is not an option, and it shouldn't be the price we accept for just getting on the Internet. Gary Kovacs
We're still in the first minutes of the first day of the Internet revolution. Scott Cook
To join in the industrial revolution, you needed to open a factory; in the Internet revolution, you need to open a laptop. Alexis Ohanian
The Internet is not just one thing, it's a collection of things – of numerous communications networks that all speak the same digital language. James H. Clark
The blockchain is going to change everything more than the Internet has. Brock Pierce
There are two equalizers in life: the Internet and education. John T. Chambers
Final words-I hope you like reading Internet Day Quotes. Also, If you've found it useful, please download and share it with your family and friends on social media.
If you like these quotes, feel free to pin them on Pinterest and share them around! Happy reading! Thanking you for visiting our bestwishescollections, for more updates on thoughts and quotes, please visit regularly for more updates.
Please Do Follow us on Facebook and also you can follow bestwishescollections on Instagram.