Wednesday Quotes-Wednesday is the middle day of the working week that we need to struggle to love. It is difficult to see Wednesday as exciting and thrilling because most of us spend every Wednesday working hard. But one better thing in Wednesday one thing for sure is that it is better than Monday and it's coming close to Friday!
Check out these quotes to rediscover the charm of well-spent Wednesdays. Every day brings its own surprises and when we are open to spontaneity and chance, even Wednesdays can make for a great story.
Do check-Thursday thoughts
Good Morning Wednesday Quotes
It's midweek, and what better way to celebrate than with this wonderful Good morning Wednesday quotes! Having made it through Monday and Tuesday, you might be in need of a little extra motivation to get through the day.
On Wednesday, when the sky is blue,
and I have nothing else to do,
I sometimes wonder if it's true
That who is what and what is who. – Winnie the Pooh
Wednesdays are like Mondays in the middle of the week! – Lee Fox Williams
I've heard of Monday, Tuesday, Wednesday, Thursday, and Friday, but I've never heard of Someday. – Reverend Ike
The best preparation for good work tomorrow is to do good work today. –Elbert Hubbard
If all our national holidays were observed on Wednesdays, we could wind up with nine-day weekends. – George Carlin
People often say that motivation doesn't last. Well, neither does bathing. That's why we recommend it daily.– Zig Ziglar
Each morning is the open door to a new world – new vistas, new aims, new plans, new things…Wednesday morning is no less. – Unknown
Don't judge each day by the harvest you reap, but by the seeds you plant. – Unknown
Stay positive and happy. Work hard and don't give up hope. Be open to criticism and keep learning. Surround yourself with happy, warm, and genuine people. – Tena Desae
It's Wednesday! I'm breathing. I'm healthy. I'm truly blessed. I'm grateful for this day. – Unknown
Monday for wealth, Tuesday for health, Wednesday the best day of all. Thursday for crosses, Friday for losses, Saturday no luck at all. – English Proverb
"Wednesday: Halfway to the weekend! Enjoy your day!" – Unknown
"Happy Wednesday! Love all, trust a few, do wrong to none." – William Shakespeare
Motivational Wednesday Quotes
Wednesday is the middle day of the working week. And although it can be associated with a lack of motivation or ambition, these motivational Wednesday quotes will refuel your Everyday Power and head full steam ahead towards the weekend.
"Opportunities don't happen, you create them." -Chris Grosser
"Start where you are. Use what you have. Do what you can." –Arthur Ash
"Every strike brings me closer to the next home run." – Babe Ruth
"Keep your face to the sunshine and you cannot see a shadow." – Helen Kelle
"You don't have to see the whole staircase, just take the first step." –Martin Luther King, Jr.
"Either you run the day or the day runs you." – Jim Rohn
"Your problem isn't a problem. Your reaction is the problem." – Anonymous
"No masterpiece was ever created by a lazy artist." – Anonymous
Wellness wednesday Quotes
Don't wait for the right time. Create it.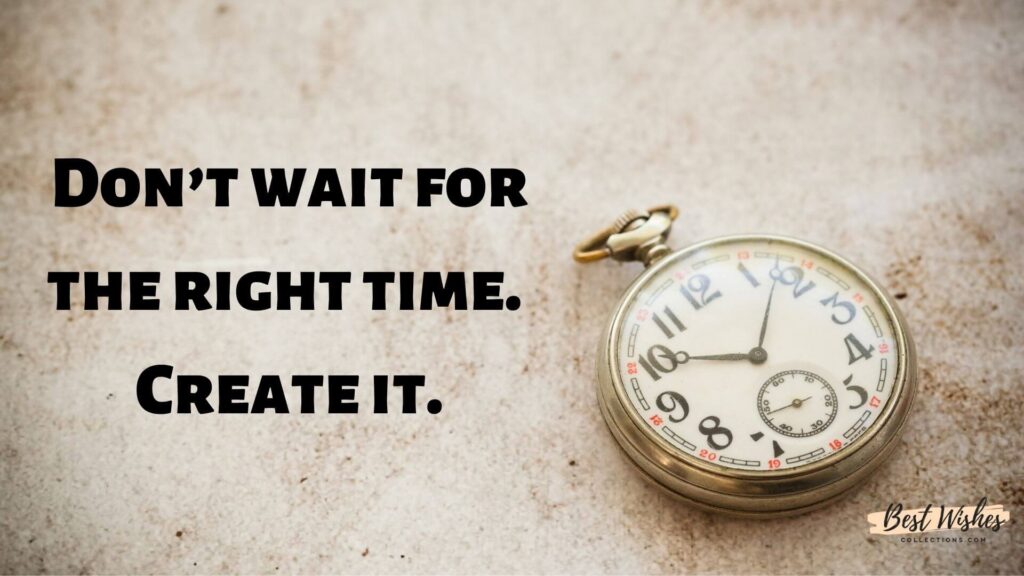 Don't be busy. Be productive.
Hit pause. Think. And resume.
Small steps yield big results
You can—end of story.
Be your own boss.
No one ever drowned in sweat.– U.S. Marine Corps
Go the extra mile. It's never crowded.
Don't be "most people".– Robert Kiyosaki
Dreamer and Doer. You can be both.
A funny quote to get you through Hump Day
Let your frustration fuel your fire.
Be like a duck, paddling and working hard in the water, but what everyone sees is a smiling, calm face.
– Manoj Arora
Today can be the Hump Day or a day to remember. Your choice
Sometimes life gets weird. Hang in there; it gets better.– Tanner Patrick
If you get tired, learn to rest, not to quit.– Banksy
Let your frustration fuel your fire.
There's nothing a cup of coffee can't fix. If not, make it two.
Wisdom wednesday quotes
Take action when others procrastinate.
Speed up when others slow down
"Wednesdays were the best thing about Atlantis. The middle of the week was a traditional holiday there. Everyone stopped work and celebrated the fact that half the week was over." – Walter Moers
You can dream about it, or you can work to make it happen.
If Wednesday is Hump Day for most people, be the one who thinks differently.
Forget about Hump Day. Let's make today Wellness Wednesday, Wine Wednesday, Wholesome Wednesday and Willpower Wednesday.
"When a day that you happen to know is Wednesday starts off sounding like Sunday, there is something seriously wrong somewhere." – John Wyndham
"Things work out best for those who make the best of how things work out." – John Wooden
"Happy Wednesday! Be happy with who you're and what you and you can do anything you want."
Final Words-I hope you like reading Women's Equality Day Quotes Also, If you've found it useful, please download and share it with your family and friends on social media.
If you like these quotes, feel free to pin them on Pinterest and share them around! Happy reading! Thanking you for visiting our bestwishescollections, for more updates on thoughts and quotes, please visit regularly for more updates.
Please Do Follow us on Facebook and also you can follow bestwishescollections on Instagram.