World Vegetarian day is celebrated on 1 October with an aim to promote the vegetarian lifestyle. Veganism or vegetarianism is popular for various reasons, such as religious beliefs, animal rights, and the environment, or for health reasons, such as diabetes, high blood pressure, and heart attacks.
World Vegetarian Day Quotes
"Many refined people will not kill a fly, but eat an ox." – Isaac Leib Peretz.
"Vegetarian food leaves a deep impression on our nature. If the whole world adopts vegetarianism, it can change the destiny of humankind." –Albert Einstein.
"If slaughterhouses had glass walls, everyone would be a vegetarian." –Paul McCartney.
Eat vegetarian, and stay slim, and healthy…. Happy World Vegetarian Day.
The only thing that can keep this planet safe and protected for the upcoming generations is a vegetarian diet. Go ahead and start trying it today. – Happy World Vegetarian Day!
If you wish to kill then kill the ego, kill inequality, kill crime….. Killing animals just to eat them is a pathetic idea…..Best wishes on Indian Vegetarian Day.
World Quotes Day Slogans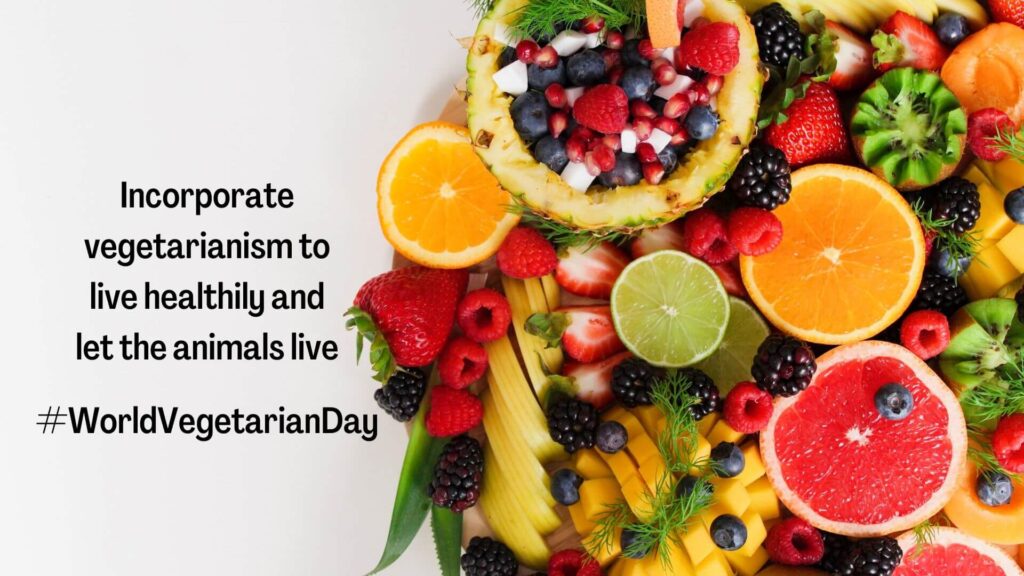 "Vegetarian dishes can be tastier and definitely healthier"
"Veggies and fruits have more nutrients and fewer calories"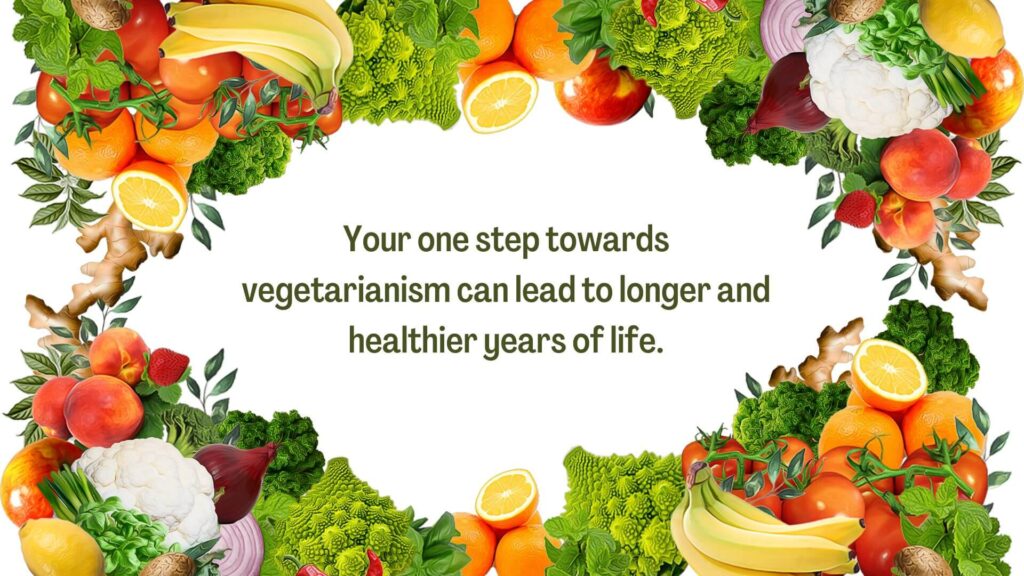 "Your one step towards vegetarianism can lead to longer and healthier years of life"
"Non-vegetarianism not only kills you, transfers unhealthy genes to your kid but is responsible for the death of animals too"
"Quit non-vegetarians and enjoy vegetarianism"
"Non-vegetarian diet may be tastier but never healthier"
"Stop hurting yourself, your environment, and the animals for your taste buds"
"Follow veganism, live longer and save lives"
World Vegetarian Day Messages
October is dedicated to vegetarians and it also encourages more and more people to turn towards vegetarianism since it is good for their health and the environment in general. 
"Take a step closer to the world of peace and serenity, follow vegetarianism this world vegetarian day. Happy world vegetarian month!"
"Think of the environment and the animals you put at risk for the food on your plate which is easily replaceable with the healthier vegetarian food."
"Promise yourself that you will try to promote vegetarianism at home and wherever you go. Make a small contribution and push the people towards a sustainable lifestyle."
"This world vegetarian day should be all about living healthier, longer, and more at peace. So, quit non-vegetarianism and start vegetarianism"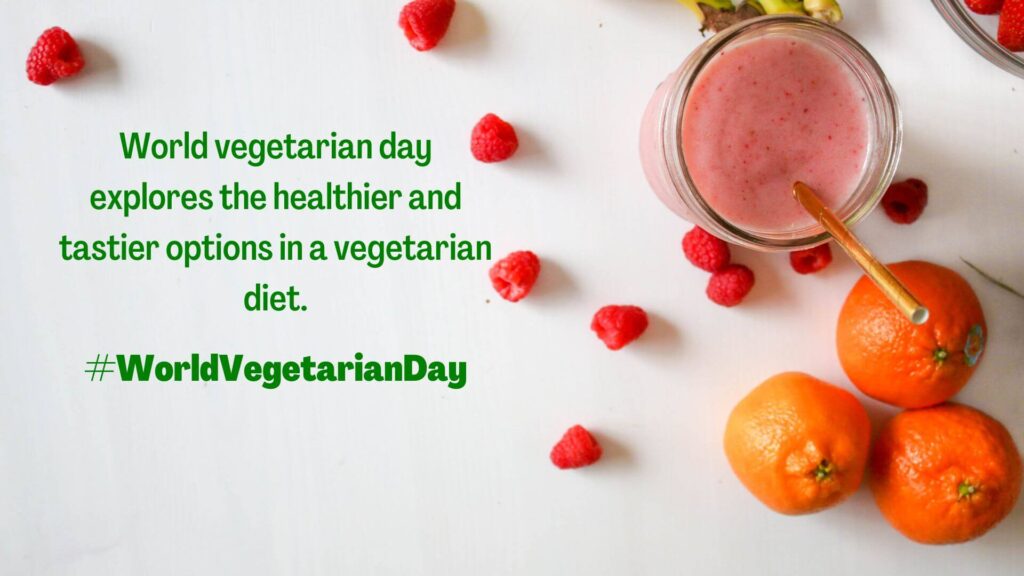 "Don't forget that not only you but other species have the right to live too. So, this world vegetarian day think of them and start saving lives"
"One day is not enough to celebrate the health benefits and tasty options of the vegetarian diet. So, celebrate the day from 1 October to 1 November with a strict vegetarian diet"
"Make a difference in the world with a different decision. Quit non-vegetarianism and start to follow vegetarianism."
"You have no idea how many benefits and healthy options a vegetarian diet holds for you. Explore the tasty and healthier dishes on this world vegetarian day. Maybe you never go back"
"Take a deep breath, think for the environment and your health. This is all you need to do and you will automatically step towards a healthy lifestyle with a vegetarian diet."
Vegetarian Day Quotes and Sayings
We bring to you some catchy vegetable slogans and Vegan Day Quotes. Celebrate Indian Vegetarian Day on the occasion of World Vegetarian Day with best wishes, messages, and vegetarian status to share on Facebook, WhatsApp, etc.
It is all about making choices- Veg or Non-Veg, healthy or unhealthy….. Be wise to make your choice.
On the occasion of World Vegetarian Day, always remember that food is not only about taste but is also about healthy living and one choice can impact your whole life.
Blessed are those who are vegetarians because it is not easy to become one…. Best wishes on World Vegetarian Day.
I am a vegetarian not because I love animals but because I hate plants more….. World Vegetarian Day!!!
The biggest dream of every living being is to be able to live and one doesn't have the right to put a full stop to that dream.
On the occasion of this event, you can send your friends and family World Vegetarian Day wishes to promote a vegetarian diet. For more Images check- Pinterest